ti gong
Shanghai's classic architecture dates back hundreds of years, an enduring testament to history and progress. While many of these buildings remain closed to visitors, some welcome the curious with open arms.
On Friday, Sha Yaoji, deputy director of the propaganda department of Huangpu district, said, "Feel free to go inside and have a look." "The buildings all along Suzhou Creek welcome visitors from around the world."
He said that Shanghai is improving, and an increasing number of social resources are being returned to the people.
Leisurely sidewalks along the bay line up with the district's historic buildings. The Bund's classic architecture, restored to their former glory, along with arts and cultural exhibits at the Great World Entertainment Center, "attract crowds of all ages."
All of these projects and renovations seek to inject a sense of history and wonder.
It is part of a larger idea that the government should focus its resources on the people, an initiative released by Chinese President Xi Jinping in 2020, and a cornerstone of the city's development and modernization.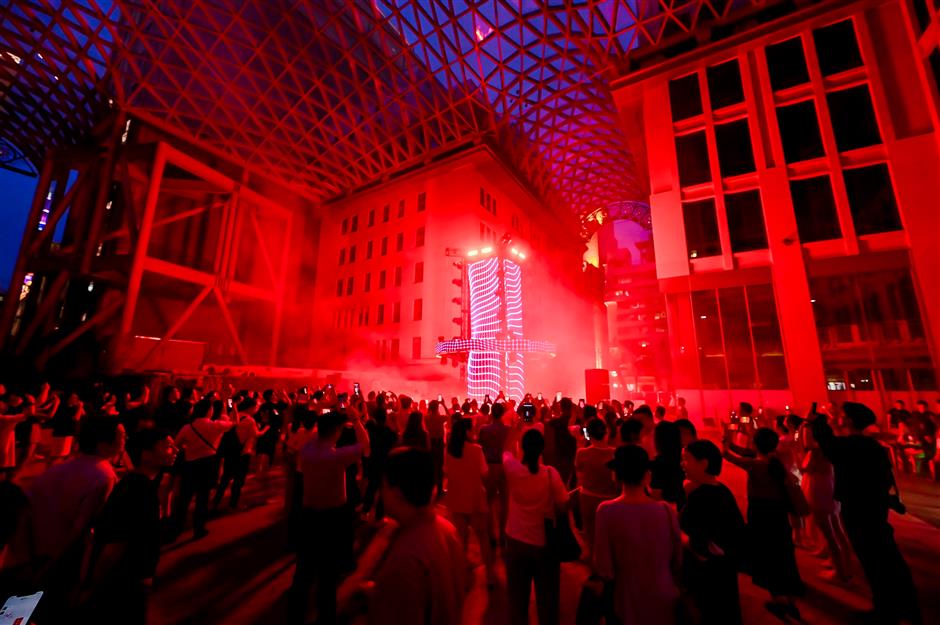 ti gong
Sha said art exhibitions, evening light shows and interest classes, such as tambourine and weaving, can be found at service stations and buildings along the creek.
Ouyang Luyun, commercial director of Shanghai Bund Investment (Group), said this year, more markets including international food festivals and Christmas markets will be held at The Central, a historic complex with glass roofs across Nanjing Road E. ) company
Xue Feng, director of the memorial for the First National Congress of the Communist Party of China, said people can enjoy an engaging art display, while cooperation with a tourist agency focuses on better telling the party's story.
During the next year, the number of art exhibits is expected to exceed 10,000 and the Great World will become a diverse cultural landmark with a large number of exhibits and venues in China, official Xu Li said.
ti gong