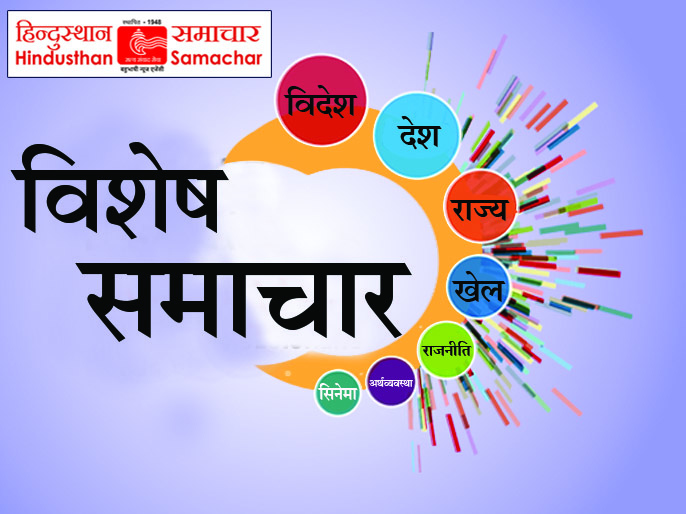 Mandi, 04 May (Hindustan Times). Housewife Nisha Gupta of Mandi district Karsog town has achieved her special position in the field of painting. Nisha is a painter with a talented personality. Nisha creates new pictures by filling the colors of imagination and life on the blank canvas. Nisha's art life has been unique. Due to suffering from mental depression for two years, all the colors of life seemed faded to him. Then Nisha found art instructor Shalu Negi and Namita Rani meeting in Jhansi Park. Both inspired Nisha towards art in such a way that all her depression was eradicated. Today, Nisha has been illuminated with eternal artistic splendor under the guidance of eminent painter Him Chatterjee along with Namita. Nisha's painting exhibition has become the center of attraction for art lovers across the country including neighboring states along with the Tavern Hall of Gaiety Theatre.
Nisha's fabric painting smells of Indian culture. Nisha's paintings have a deep imprint of her spirituality. Nisha has spiritually engraved Lord Ganesha, Lord Buddha and nature in most of her paintings. While Shri Ganesha is the first deity to be worshipped, Lord Buddha is an enlightened teacher. Born in 1975 to mother Yashumati Gupta at Ghanshyam Gupta's house in Kandhol village of Gohar development block of Mandi district, Nisha studied up to the age of two in Gohar and did her graduation from Government College Mandi. In 1997, Nisha Karsog tied the knot with businessman Bhavnish Gupta and started life as a successful housewife.
Nisha says that fabric painting can be used to decorate everything from shawls, bedsheets, headboards, curtains, shirts, tablecloths to home furnishings. Nearly 150 paintings of Nisha, under the banner of All India Women's Association, have earned a lot of appreciation.
Dr. Himendra Bali Him and Dr. Jagdish Sharma, president of Suket Culture Literature and Public Welfare Forum Pangana, say that this innovation in Nisha's life is inspirational and exemplary for all.
Hindustan News / Murari / Sunil