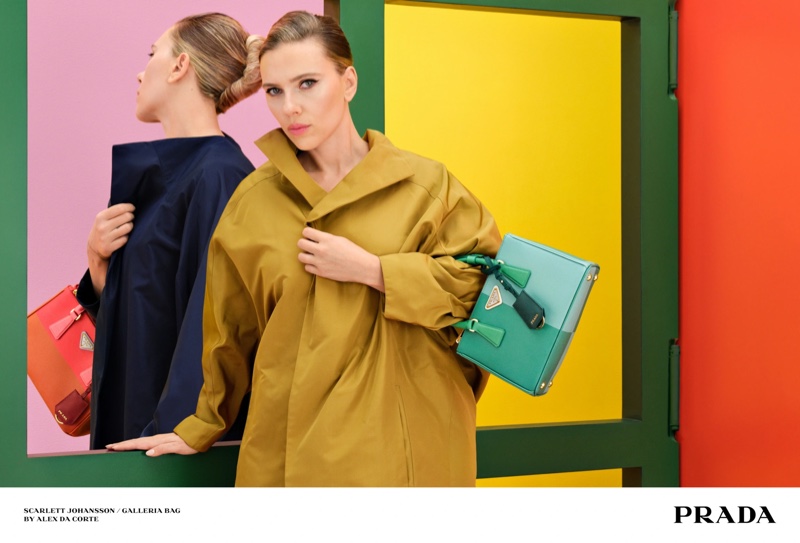 Mixing Hollywood glamor with high fashion, Scarlett Johansson fronts Prada's latest campaign for her iconic Galleria handbags. Captured by visual artist Alex da Corte, the ads bring together the timeless beauty of Prada with the bold and expressive artistry of da Corte.
Scarlett Johansson for the Prada Galleria Bag 2023 campaign
Drawing inspiration from the vibrant pop art movement of the 1960s, Scarlett Johansson for Prada exudes an undeniable allure in the images. Dressed in a long coat and retro skirt style, the blonde actress effortlessly embodies the spirit of the era, while infusing it with her distinctive charm.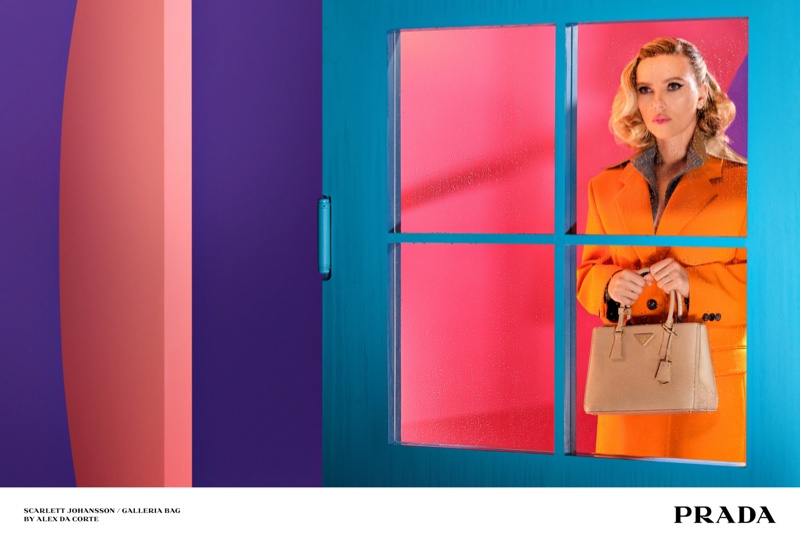 This collaboration isn't Johansson's first venture into the fashion world. Previously, she graced the campaign for David Yurman in 2023, showcasing her versatility and ability to transition between film and fashion. Additionally, she also appeared in a memorable Dolce & Gabbana ad several years ago, cementing her status as a style icon.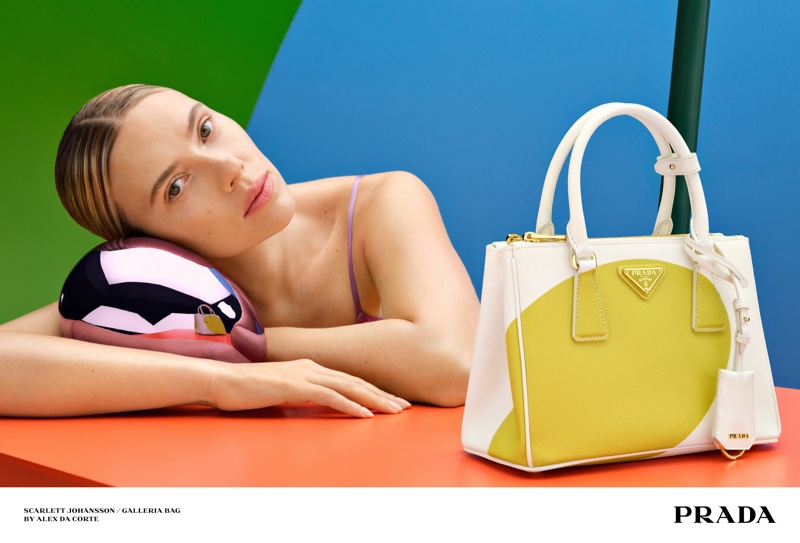 The star of the show, however, is the Prada Galleria bag itself. Known for its structured shape and double-topped handle, this iconic piece of Italian craftsmanship takes on a new dimension in camaraderie. Transformed into limited-edition color combinations, the Galleria bag becomes a vibrant canvas that perfectly complements Johansson's magnetic presence.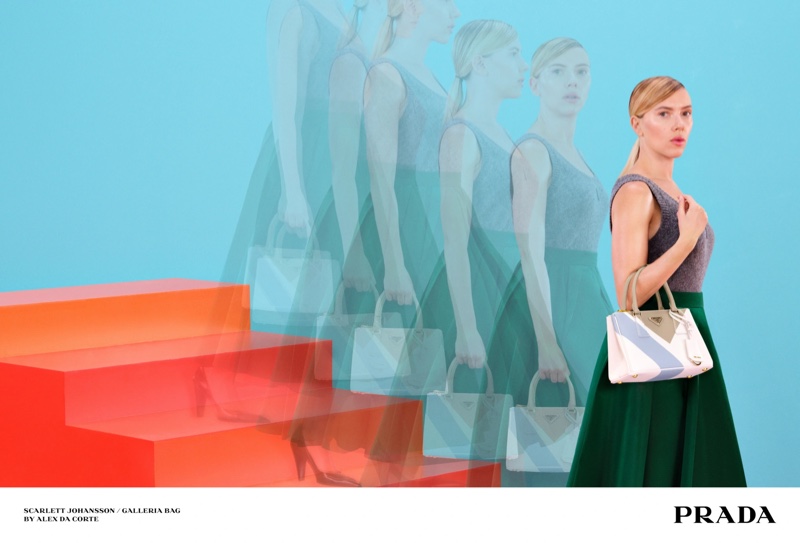 And let's not forget about Prada's spring 2023 campaign, which features the remarkable talents of actors Hunter Schafer and Letitia Wright. The brand continues to demonstrate its commitment to bringing together the worlds of art, culture and fashion, creating intriguing visual narratives that transcend traditional boundaries.